The Lake Worth CRA Consortium applied for and received $23,237,500 in grant funding from the U.S. Department of Housing and Urban Redevelopment (HUD) on January 14, 2010. This funding is part of the American Recovery and Reinvestment Act of 2009, and is better known as the Neighborhood Stabilization Program (NSP). Funding will be primarily used to purchase, rehabilitate and demolish foreclosed homes within the City of Lake Worth. Some funding will also be available to provide homebuyer counseling, "green" maintenance, financing and subsidy programs for working class individuals. The Consortium consists of 20 community based organizations and local companies.

The CRA has partnered with two major organizations to provide housing to qualified residents who desire to be a part of the Lake Worth community. The partners are Adopt-A-Family of the Palm Beaches and Habitat for Humanity.



Keep Track of the NSP-2 Grant Dollars: Link to HUD NSP Resource Exchange Website...Click Here
NEW!!! Lake Worth Green Guide is now available to download. Click Here to download and print.
---
NSP Invitation For Bids:

---
NSP In The News!
Federal grant buys Lake Worth 90 properties (2/26/12):

Click Here

1st Graders help Habitat for Humanity

build home in Lake Worth (5/12/12): Click Here

Old foreclosure a new home for single father (5/18/12): Click Here
---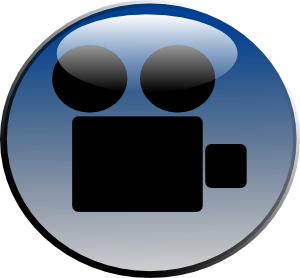 ***Video of the Lake Worth CRA Consortium NSP Efforts***
Building Stable Communities: NSP in Lake Worth, FL
CLICK HERE TO VIEW

---
Are You Interested In Buying a Home???

To begin the home ownership process you will first need to download and submit a completed interest form.
Home Owner Interest Forms:
English: Click Here
Espanol: Clic Aqui
Creole: Click Here

Realtor Incentives: CLICK HERE to download the Realtors Service Agreement
(This form must be returned to the CRA Office to be part of the NSP Realtors Incentive Program)
Interested home owners must download and complete the attached intake form.
Completed forms must be returned to the Lake Worth CRA office.
Please call the CRA office at (561) 493-2550 for more information.

Click Here to view HUD income limits for Palm Beach County.




---
---
---
Maps
---
CRA NSP-2 Policies
---
Quarterly Performance Reports & Action Plan
---
Main Partners
Adopt-A-Family of the Palm Beaches Habitat for Humanity
---
NSP Purchased Properties

Slide Show of Purchased Properties (updated February 6, 2013) (Viewable with Microsoft XPS only)
---
Miscellaneous

(A picture identification card and proof of current residency is required)

Number in Household Very Low Income (50%) Low Income (80%)

1 individual $24,050 $38,480
2 individuals $27,500 $44,000
3 individuals $30,950 $49,520
4 individuals $34,350 $54,960
5 individuals $37,100 $59,360
6 individuals $39,850 $63,760
7 individuals $42,600 $68,160
8 individuals $45,350 $72,560